Best Seasons to Travel Around the World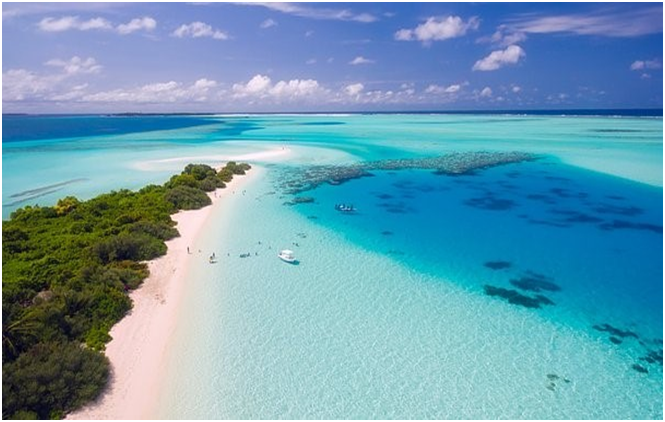 Traveling! Who doesn't love it? Of course, it's better to travel around the world when we are fit and healthy, so we don't regret it later. Travelling has no age bar. Trips keep you stress-free, at least if you do some planning before your trip. Knowing about the best seasons for where you want to travel should really be a priority before you plan any trip abroad.
 So, let's travel around the world and find the best seasons for your dream destination!
1. Australia
The Australian climate is less problematic. You can visit Australia any time of the year but many consider the spring to be the best season. Of course, it depends on what you plan to do.
December – February: Perfect time for adventure, swimming and meeting the koalas, surfing, emus, opossums and the famous laughing kookaburra in Southern Australia
April – November: Enjoy coastal tropics, a pleasant temperature day and night, and cooler nights inland.
April – June/ October – November: Best time to visit Australia's Interior-an arid semi-desert with very little rainfall.
If you want to tour the larger areas you can visit the southern coasts in summer and head north for the winter.
2. Europe
Summer is the best when it comes to traveling in Europe. The sea becomes pleasant for swimming as the water reaches warm temperatures along the Mediterranean coast. Summertime temperatures in Portugal with a refreshing Atlantic breeze is the best. Scotland is amazing to visit during the spring. Italy, Spain and many other countries in Europe flower during the summer with festivals and exciting nightlife. Some may say the summer is too hot, expensive and crowded and advises travelers not to come to Spain in the middle of the summer but we think it's worth it!
June-August: Enjoy the warm water and festivals
April-June: Enjoy the temperature of a pleasant spring.
September-October: Attractive autumn colors and a very cool temperature.
May – September: Best to hike in the Alps and for sightseeing.
December -March: Best for Ski enthusiasts.
Late November-December: For Christmas season lovers.
3. Asia
Though the best season in Asia is believed to be from October, it depends on different region's weather patterns and microclimates. This magnificent continent makes it difficult to decide the best time to visit, as all imaginable weather conditions may occur at the same time.
Bhutan: March-May
Japan: March-May/September -November
Maldives: December-April
Myanmar: November-March
Nepal: October-November
Sri Lanka: November -March
Thailand: November-February
Tibet: April-October
4. Middle East
The Middle East is blessed with comfortable temperatures and green landscapes with blooming flowers all over.
March-May: Perfect time to view top attractions like the Rose City of Petra or explore Jordan's Wadi Rum region.
June-August: Sightseeing coastal cities of Israel, The High Atlas Mountains, and other hilly areas.
September-November: The temperatures are manageable in most places except for Dubai, Egypt, Jordan, and Israel.
December-February: A very good time to visit the beach. Places like the Sahara Desert (Morocco) and Wadi Rum (Jordan) can be too cold at night.
The best time to visit North and South America depends on different attractions and weather points.
5. North America
May-October: You will certainly enjoy National Park activities
June -August: Cruising and other activities in Alaska
May-June/September – October: Sightseeing Hawaii and outside the National Parks.
6. South America
September-November: Best to visit the Amazon rainforest as its off-peak and less crowded. Excellent time to explore famous Bolivia and the salt flats. You will also enjoy the Galapagos Islands if you love wildlife.
December-February: Patagonia region is an ideal summer destination. Perfect time to trip along the coast of Peru, beaches of Columbia. You will enjoy one of the best parties in the world: Rio de Janelro towards the end of the summer. It's a peak season in Antarctica.
March-May: Warm and wet season in Galapagos with low winds and calmer seas is ideal for snorkeling with a lot of wildlife activity on the islands. Excellent to explore Argentina's wine regions. Buenos Aires is ideal for sightseeing. Bets time for outdoor activity at Columbia.
June-August: Best time to visit South America's very famous attraction – Machu Picchu. These months are best to hit the ski slopes at the Patagonia regions. This driest season makes Columbia's coffee region and Andes region highly appealing.
So when should you pack your bags? Generally, it is believed that spring and autumn are the best time to travel. However, each destination has its own seasons. Knowledge about the season of a destination is very essential, before you plan any trip.
Travel worldwide, discover your passion. Life is short. Make as many memorable trips with your loved ones!