6 Amazing Activities for Your Cuba Vacation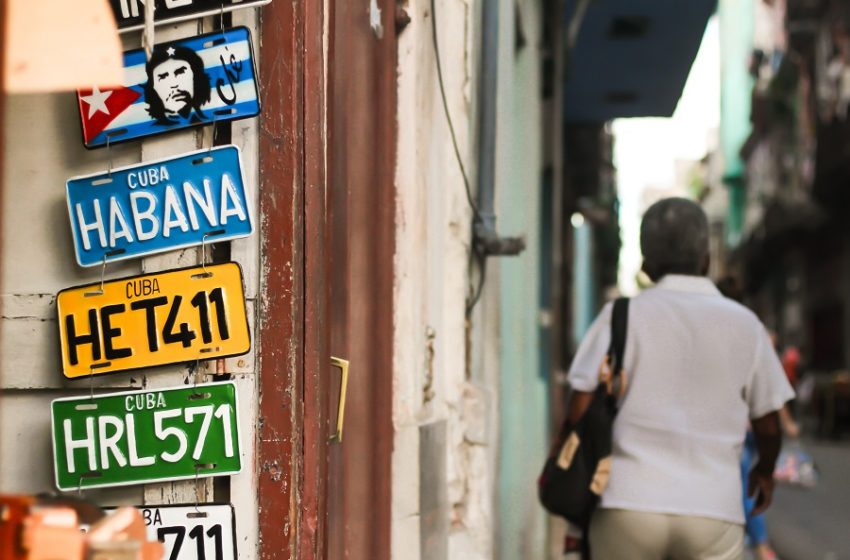 From untouched nature to fascinating history, Cuba has all the makings of an unforgettable vacation. Deciding which activities to include in your itinerary can be a painstaking process. That's why we've collected some of our favorite things to do on this beautiful Caribbean island. 
Spend your days admiring colonial architecture, swimming in emerald waters, or visiting UNESCO World Heritage Sites. Whether you're an intrepid explorer or history buff, you'll get a sample of what Cuba has to offer. With these 6 amazing activities, planning the Cuba vacation of your dreams will be easier than you ever imagine.
Cruise Around Havana in a Classic Car
The streets of Havana are a living museum with vintage American automobiles from the mid-20th century around every corner. Before trade relations between Cuba and the United States faltered, American cars were frequently imported to the Caribbean island. Although the proper mechanical parts are inaccessible, locals use crafty techniques to keep thousands of models on the roadway. 
Riding around Old Havana and the Malecon in these timeless vehicles offer a unique way of sightseeing around Havana. You'll see rows of colorful cars acting as taxis to escort tourists around town. For a longer ride, you can book a private tour and select the vehicle of your choice to explore Havana.
Hike through the Viñales Valley
Viñales Valley is arguably the most scenic spot in Cuba and enchants visitors with its fertile landscapes. The valley rests in the Pinar del Río province, and its beautiful terrain features karst mountains, caves, and tobacco fields. These limestone cliffs, called mogotes, rise hundreds of meters above the valley and attract daring rock climbers. The climate nurtures tobacco production, and plantations in the Viñales Valley produce flawless cigars. 
Hiking tours embrace the relaxed pace of life cherished by tobacco farmers and other residents. Although there are plenty of walking paths spanning the valley, signage is sparse, and you may want to consider a tour guide. Hike around tobacco fields, watch farmers complete their daily work, and snap pictures of mogotes towering above you.
Scuba Dive at Jardines de la Reina
Located off the southern coast of Cuba, Jardines de la Reina contains the third largest reef in the world and remarkable marine life. The warm, crystal-clear waters of "Cuba's Coral Garden" presents sightings of sharks, crocodiles, sea turtles, and colorful fish. Since much of the archipelago became a marine preserve in 1996, it has transformed into a sanctuary for many endangered species. 
The area's biodiversity and tropical climate make it an exciting dive site throughout the year. December to April is peak diving season due to increased rainfall and the risk of hurricanes during the rainy season. Jardines de la Reina is only accessible by boat from the port town of Jucaro, and you can lounge on sun-kissed beaches between underwater dives.
Sunbathe on the Varadero Coastline
Varadero features one of the largest resorts in the Caribbean and dazzles visitors with 20km of sugar-white sand beaches. Situated on the Hicacos Peninsula two hours from Havana, Varadero is often ranked among the best beach destinations in the world. All-inclusive resorts dot the coastline, and its azure waters are a paradise for swimmers and snorkelers. 
Sun worshippers can sink their feet into the silky-soft sands or play water sports with friends and family. Outside the beach, Varadero attracts nature enthusiasts with enticing excursions to Saturno Cave and the Varadero Ecological Park. There are over 30 dive sites to swim amongst marine life, and Delfinario offers encounters with playful dolphins.
Dance Underground at Disco Ayala
The historic, colonial town of Trinidad features the most surreal dance venues anywhere in Cuba. Disco Ayala rests on the outskirts of Trinidad and requires a short trek up a hill to reach the club. Descend 100 feet beneath the surface and step foot into a mind-blowing world of stalactites, stalagmites, bright lights, pulsating music, and nocturnal bats. 
The subterranean disco plays the hottest dance hits, techno music, salsa, and serves refreshing drinks for patrons. You almost forget you're dancing inside a cave until you notice geologic formations hanging from the ceiling and seats chiseled from the rock walls. Whether you plan to dance the night away or admire the natural cave, an evening at Disco Ayala is unlike no other.
Tour the Valley of the Sugar Mills
While you're in Trinidad, gain a glimpse of Cuba's sugar empire that once dominated the region. The San Luis, Santa Rosa, and Meyer valleys are about 7.5 miles outside of Trinidad and offer some of the most authentic tours in Cuba. During the late 18th century and 19th century, Cuba was the world's leading producer of sugar, and over 50 mills operated in these valleys during peak production. 
The Valley of the Sugar Mills was named a UNESCO World Heritage Site due to its infamous link to the Atlantic Slave Trade. It's believed that around 30,000 Africans worked on the sugar mills that mostly lie in ruins today. The former plantations and sugar mills that remain intact educate tourists about the horrors of the slave trade. The Manaca Iznaga estate features many well-preserved ruins that include the owner's house, watchtower, and slave quarters.