Backpacking tours for mental stability in 2021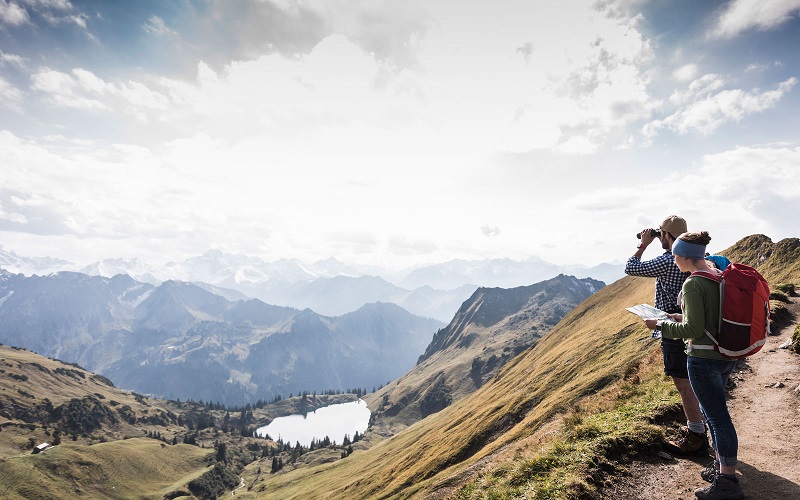 Dudhsagar Falls Trek
The city of Goa is famous for its beaches and its nightlife, and thousands of people from all over the world flock to this place every year. But the Dudhsagar Waterfalls is a special attraction that should not be missed. You can start your journey from the railway tracks in Kulem. You need to climb all the way up to Braganza ghat and travel through a series of tunnels to reach your destination. The total trekking distance is 11 Km. Alternatively, you can catch the Amravati Express and get off at Sonalium, from where you need to walk another 3 Km towards Dudhsagar Waterfalls. This is a trek best taken alone, as it allows you to properly appreciate the surrounding hills and forests.
Ladakh Tour
You can go on Ladakh tours to leave behind the ever-connected, busy, chaotic city life and get a taste of fresh mountain air. Forget your smartphone and social media apps and marvel at the splendour of the snow-clad peaks in Ladakh. It will give you a different perspective on life. Soul-searchers travel to Ladakh every year, and it is a popular backpacking trip for solo travellers. You will meet many like-minded people along the way, with whom you can bond and share your life experiences.
Rajasthan Camel Safari
If you wish to be treated like royalty and pampered to no end, you absolutely have to experience a camel safari in Rajasthan. Explore the golden sand dunes of Rajasthan on the backs of majestic camels. You can spend the night out at a camp, tasting the delicious local cuisine and creating memories to last you a lifetime.
This is a dramatic trek that offers unmatched scenery on the way. On this trek, you will have the Kullu valley with picturesque grasslands and forests, while on the other side, there is the stark and arid landscape that is the Lahaul valley. During the trek, you have to climb over several ledges, which can be a thrilling experience. You can stop for a while at the Hampta village, where you can discover the serenity surrounding the valley.
Valley of Flowers Trek
This is an easy trek well-suited for beginners. The Valley of Flowers trek takes you through high cliffs and snow-clad mountains onto a captivating valley located at an altitude of 3250 meters. You can see 300 different flower species in this valley, which include dog flower, daisies, calendula, blue poppy, lilies, sediams, saxifrages, brahmakal, etc. You can also see animals like blue sheep and brown bear. Immerse yourself in the local culture while taking a dip in the holy waters of Hemkund Sahib.
The Loktak Lake
This is the only floating lake in the world, located in a secluded place, safe from the city crowd. This scenic lake is a great place for backpackers for mental relaxation and self-discovery. Here you can see how nature works in its mysterious ways as you experience the serenity of the picturesque lake.