How to Select the Best Binoculars for Traveling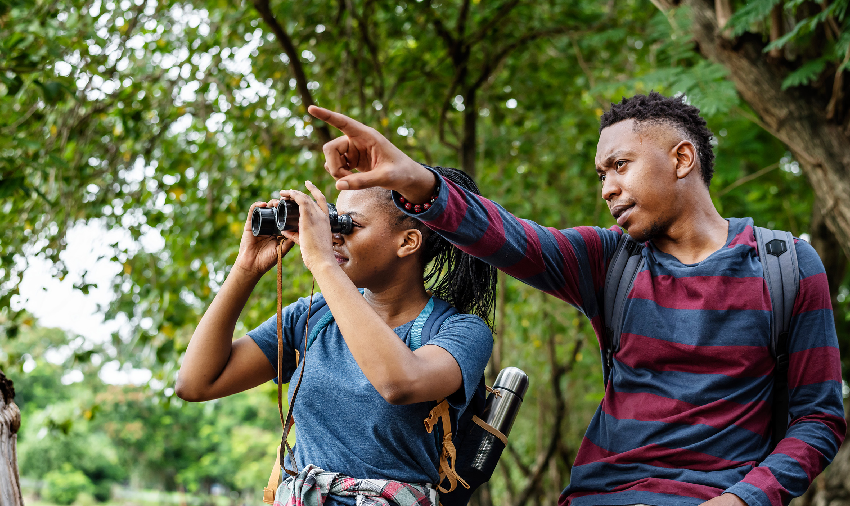 Travelling can become easier, safer, and more fruitful if you select the appropriate equipment. So, you'd better take the selection of good binoculars with pure seriousness. Be ready to spend a good sum, especially if you opt for some special facilities, such as night vision binoculars. But explore the attainable options not to waste too much.
Things to Consider
When you decide to go travelling with the premium optics at your disposal, you need to take into account several factors to make your choice highly privileged. 
Weight – if you prepare to go tracking and spend more time on foot than in the car, you will try to reduce the weight of your backpack as much as possible. It means that you'd better choose lightweight appliances with compact sizes. This will allow you to carry the binoculars on long distances and hold them in hands for a decent time.

Focus – easily operated focus will deliver you massive privileges. This way, you will receive speedy and precise results when using your equipment without any hurdles or irritation. 

Field of view – enough width will allow you to capture the stunning views within one look and spot more details at once. So, it is worth paying attention to the binoculars field of view. 

Special features – depending on the aim of your travelling, surrounding conditions, personal needs and preferences, you may need binoculars with special features. If you head to a humid area or the weather will be rainy, you'd better consider attaining waterproof binoculars. Night vision is another special feature you may need if you plan some nighttime wanderings. 
The right choice of equipment, counting binoculars predetermine your success and delight obtained while travelling. You'd better take some time to get prepared, explore the possible variations, consider circumstances and personal preferences and gain top-notch binoculars.