How To Travel By Train In Amsterdam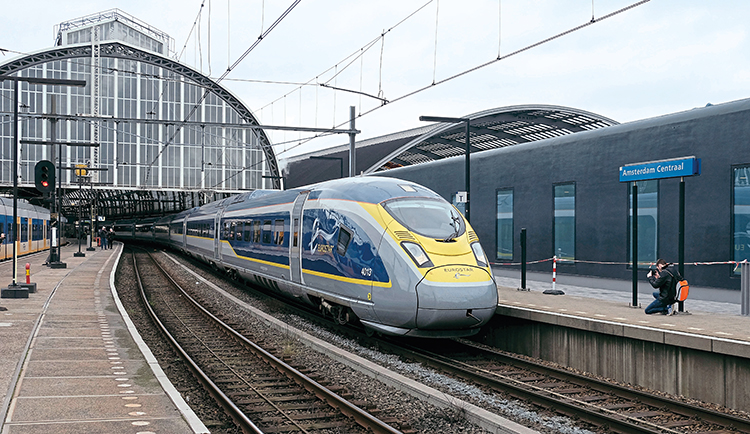 Trains are one of the best ways that you can use to get around the Netherlands. They're fast, cheap, and convenient. Besides that, they make day trips from Amsterdam interesting. This article explains how you can travel by trains in Amsterdam.
Book Your Tickets
It's essential to book your tickets before the day of traveling. Fortunately, the train transportation system in Amsterdam allows passengers to book tickets online in advance. You can travel through the high-speed trains and commuter trains. The former is used to travel from Amsterdam to Brussels and Paris. To board this train, you must book your ticket in advance.
On the other hand, if you intend to use commuter trains which can take you anywhere within the country, you don't have to book tickets in advance. You can simply buy a ticket and get on the next train. One advantage of booking tickets in advance is that it saves you from the stress of using the automated ticket machines. These machines can sometimes be selective and only take Dutch credit cards.
If you encounter a problem with some of the automated ticket machines, try to find the ones that use English. Such devices are at the Haarlem train station and are very straightforward. However, the machine may sometimes decline master card credit cards. As you purchase your tickets through these machines, ensure you have one euro extra in your card to pay for the purchasing fees.
Note Down The Train Schedules
Once you have your ticket, especially if you booked it in advance, you need to note the schedule of the train you're planning to board. That's because trains run four or five times per hour, and you may have to wait for less than fifteen minutes for the next train. Therefore, knowing the exact time when your train will arrive will help you not to miss it.
You can know the schedule of trains by visiting the SNCB website. That website will also give you the number of transfers that the train makes. If you click its information button, you'll also find the station's details that the train visits. This will help you get onto the right train and prevent you from transferring onto another because you're late.
Understand How To Find Your Train
Once you arrive at the station, you need to know how to locate your train. Most stations in Amsterdam have screens that list the destinations of trains and their departure times. By just glancing at it, you'll know when your train will be leaving. If you intend to take the 8:37 am train to Utrecht, check the list for trains departing by 8:37.
Fortunately, the list of trains are written according to their time of departure, and no two trains will depart at the same time. So if your train is leaving at 8:37, wait for it at the appropriate platform.
Bottom Line
Boarding trains in Amsterdam needs you to know the correct procedures to follow. The procedures aren't really complicated if you know them, but it can be quite difficult if you don't understand them or a visitor. By following these simple tips, your journey by train will be smooth and exciting.