SINGAPORE – An Ultimate Place for a Vacation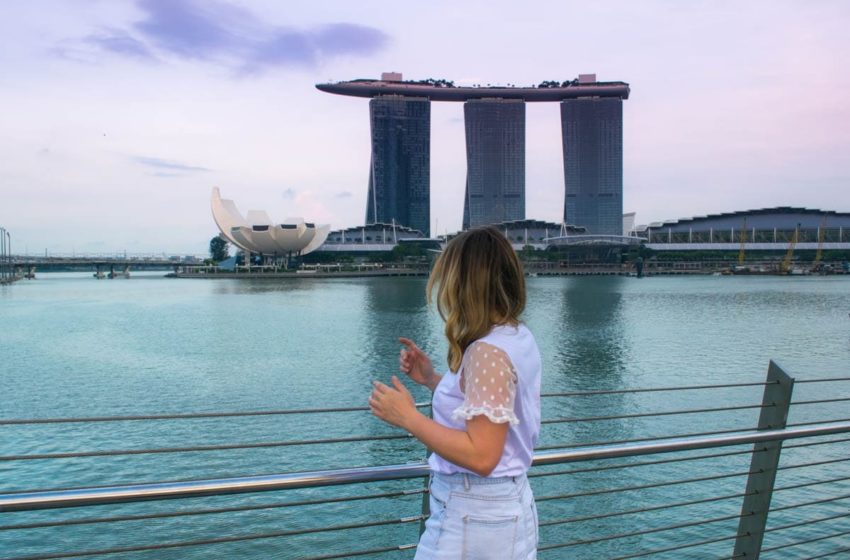 "Traveling – It leaves you speechless, then turns you into a storyteller."
At least once a year, you should go to a place you've never been to before. You will explore a new culture, discover new things, your mind will be refreshed, and of course, you'll make a lot of memories. 
One of the most beautiful places that you can plan to visit is, Singapore. Almost every five years the city is changing, and even if you've been here before, each time it is a new experience. 
Known for its lovely culture, cleanliness, high street fashion, and more, you have ample opportunities to explore. Plus, there are many convenient flights available including YVR to SIN at Cathay Pacific, and more. 
Here are some reasons why Singapore is a must-visit destination for a vacation. 
If you like the diversity of culture, then Singapore has a lot to offer. It is different from its neighboring countries and has four official languages including Tamil, Malay, Mandarin, and English. It is a great attraction for tourists as they enjoy the indigenous culture, do not face many issues with language, and get a variety of things to experience. 
Also, in Singapore, all the festivals here are celebrated with an equal amount of enthusiasm, and spirit of festivity. Traditional celebrations are done in Singapore as well – the pounding drums and riveting river races of the Dragon Boat Festival,  the kaleidoscope of colorful personalities at Chingay Parade, the religious devotion during Thaipusam, etc. 
Adrenaline-Pumping Activities
Do you want to make your vacation an adventure? There are a plethora of options in Singapore where you can enjoy various rides, climb, and so much more. 
For instance, at Universal Studios Singapore, you can do bungy jumping, and conquer your fear of heights. And, at Climb Central Singapore, discover a dynamic new workout at Singapore's Sports Hub, or take your family and friends at the trampoline park – the choices are endless. The Marina Bay offers the wonderful experience of the infinity pool which is the largest pool in the world and provides a panoramic view of the city. 
Singapore is a beautiful place where you find the art in the most amazing forms. The ArtScience Museum, a lotus shaped building with a vast art collection and Gillman Barracks used to be a colonial army base that was transformed into a sanctuary for artistic work. And, you'll find the marvelling at the massive Southeast Asian art collection in the National Gallery Singapore.
When you've visited the museums and galleries, you can discover art in the most unlikely of corners. Discover the street art at Gelam Gallery, hunt for wall murals across the island, or catch an outdoor performance against the backdrop of our stunning city skyline at Esplanade – Theatres on The Bay.
Wildlife and National Parks
Singapore Zoo is the world's best rainforest zoo which is home to various animals such as deer, tigers, chipmunks, elephants, etc. In addition to this, it is the night safari where you get to explore the forest at night and the river safari in a small cruise that distinct the place from the usual. 
Another attraction is The National Orchid Garden, a part of Singapore Botanic Gardens. The interesting fact about the garden is that it showcases the floras through 4 different season zones – summer, autumn, winter, and spring. It is the largest spread of hybrid plants with over 1000 species with 2000 hybrids and shelters. 
Singapore has a well-deserved reputation as a global metropolis and has a huge variety of flavors for every palate. The place has 44 Michelin-starred restaurants, including three-star establishments Les Amis and Odette. 
The local dishes such as kopi (traditional local coffee), satay (grilled meat skewers), and chilli crab take front and center stage at the Singapore Food Festival, and alcohol connoisseurs can deepen their appreciation for artisanal liquor, cocktail making and mixology at the Singapore Cocktail Festival. 
Bottom Line
There are countless reasons to visit Singapore, but you will never imagine how magical it is until you go and experience yourself. It definitely is a perfect place for a vacation, and the number of activities it has to offer is going to make you have some of the moments of your life!