Tips for Finding the Best Vacation Rentals in Destin Florida as Per Your Needs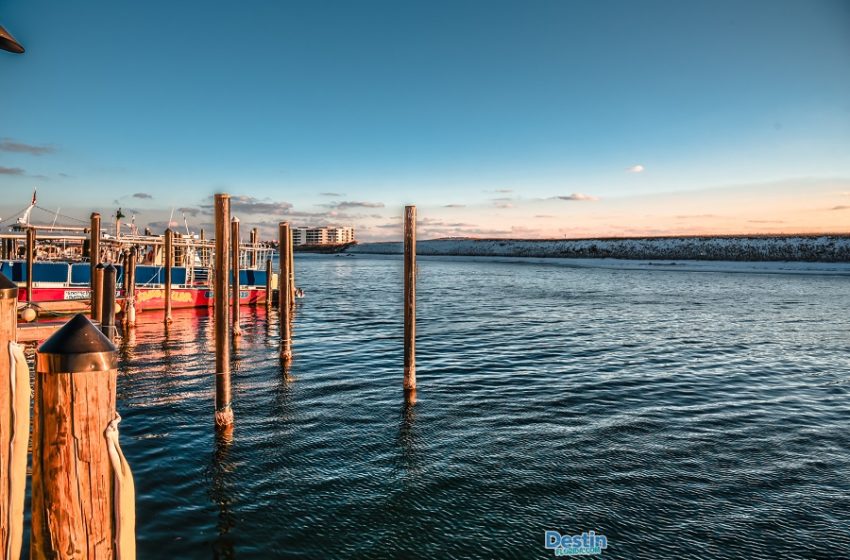 Leonard Destin, a fisherman founded a small fishing village in the 1845 in Florida. It was named Destin, Fl. For the last several years, this small fishing town has transformed into a huge holiday destination. It has become the most visited holiday spot on the Gulf Coast. Destin is a picturesque town surrounded by stretches of crystal, sand beaches, and emerald green water. 
The crystal and shiny white sand includes quartz crystals that were washed away from the Appalachian Mountains and got carried from the river towards the Gulf of Mexico. Ultimately, it settles in Destin Florida where it crowns and adorns the beaches. The seafood is fresh and there are local hotspots, where visitors could go and eat. 
DestinFlorida gives you the personal concierge and information about ideal accommodations, the best seafood eateries, as well as the upcoming events. With all this information from DestinaFlorida at your fingertips, you can book vacation rentals directly from the owners. Thus, save on commission charged under booking fees on travel sites.
Vacation rentals can be a great option for a holiday stay. They are getting popular because the bookings are straightforward. Vacation rentals are affordable and offer comforts, but how will you identify it is a good deal. The booking process differs from regular hotel bookings and so does the vacation rental providers.
How to identify an ideal vacation rental in Destin, FL?
Location is everything, especially as far as the beachfront houses are in huge demand. It influences your holiday experience. The rentals a short drive away will cost significantly less. Therefore, determine how near to the beach you need to stay. 
If your family comprises of adults and teens, then walking to a beach house a little farther can be preferred. For tourists with toddlers and babies or have mobility issues can choose a beachfront house for quick access to the sea and sand. If there is access to transportation, then you can consider a condo farther away. If your dream is to watch the waves as you sip on a morning coffee, then make this your priority.
Request for exact address
The beach house rentals carry a description of their proximity to water. Being 800 ft. from the beach will seem like you are near the water and the path to reach it is not too far. It even means that the beach is miles away and you cannot see or access it with ease. Get the precise address from potential vacation rental owners and use Google Map to get there.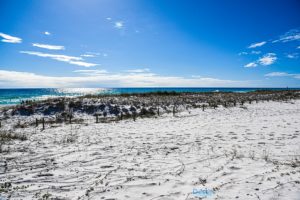 Understand the terminology
Know the difference between an 'Oceanfront' and a 'Beachfront'. 'Garden view' terminology means anything. Therefore, ask for rental property pictures, if there are any of these offered online. 
Be flexible with dates
April and May is a great time to capitalize on low vacation rental rates in Destin, because the sun is shining, the temperature is comfy, and the water is warm. From June to August the vacation rentals are in demand, so you will need to pay high rates. 
The place will be crowded and prices will be at their peak. Some tourists find reasonable accommodation deals in September and November, so they take a chance. It is hurricane season, but if you are lucky, then you will enjoy top activities at declined rates. 
Saving money is good but don't go cheap
Don't be in a rush while reading the rental terms and property description. When you read slowly, you will get to know more about the property. It is better to know about things like 'no A/C upstairs' or 'small driveway that can only accommodate a motorcycle or a small car' so that you will not have to face disappointments when you reach there.
Call Up to Learn Many Things
When you start looking for vacation rentals, never hesitate in making a short conversation over the phone with the travel planner. You get to learn about several things, which would not be possible via email. How they answer, how much care they take of their property, and are they keen on talking about the issues you are facing during the vacation. 
Never lie about the stay details
Just as you prefer the rental owners to be honest and upfront regarding their listings, they too prefer the same from potential customers. Discuss the number of people accompanying and even if there is a pet or any other related details with the owner. 
Many owners pay a visit to greet their tenants to ensure everything is fine. They can discover the detailed misrepresent, which can be an embarrassment. 
Errors to avoid as your research
Owners run their fantastic property with detailed listings as B&B. Some unprincipled owners can post fake photos of the vacation rental, so it is tricky to choose a decent vacation rental. 
Never read the rental property description very quickly

 – As you read slowly, you will get useful information like 'no A/C upstairs' or 'small driveway suitable for motorcycle or small car' buried within the dreamy blabber. 

Never skim the reviews

 – Because there will be some crucial caveats buried. Even if the rental property has an 80% of 4 and a 5-star rating, you will find comments like 'water heater is fine if our showers were spaced out' or 'could have preferred more seating because there was just a couch'. 

Never trust online calendar

 – The maintenance of the online calendar can be a little chaotic, so it is worth sending an email to the owner. There may have been a late cancellation and the owner overlooked updating the calendar. 

Shop around

 – You will find many vacation rentals in Destin, Fl. It is fruitful to check several of them. Cast a wide search to learn about many places listed on different vacation rental sites. 

Never skip fine prints 

– Vacation rental agreements include things the owner would not have thought about. You can negotiate to remove the onerous language. For example, 'I could be held responsible for anything that happens during my stay, even if it was not my fault.' Suppose the old pipe at the rental property failed during my stay then I could have to pay the huge cleanup fees. If the owner does not remove the burdensome language, then walk away. 
Follow the above mentioned tips and enjoy a memorable stay at Destin, FL!