Food and Wine Festivals in Armenia that you don't want to miss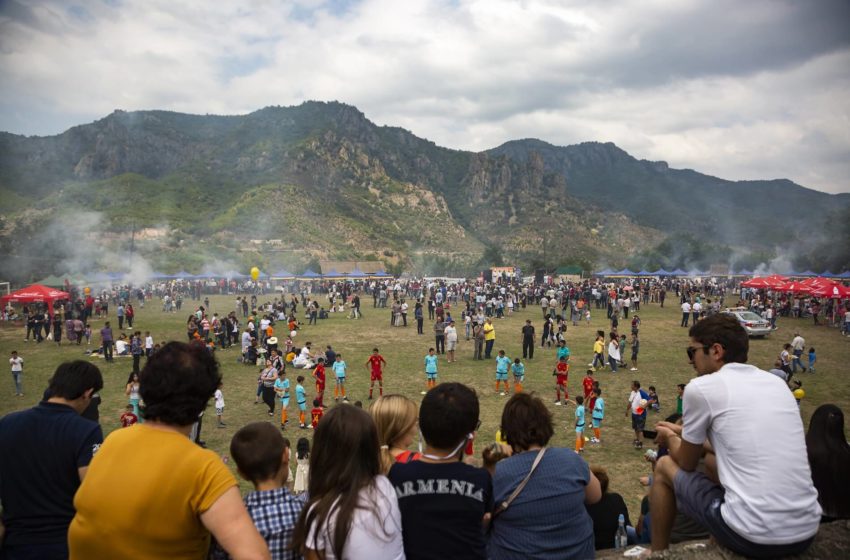 Celebrations are a very big part of the history of Armenia. Most of Armenia's cultural heritage creates a festive atmosphere, whether it's enjoying a feast, singing a popular song, or joining a dance circle. Local festivals in Armenia (https://festivar.am/en/festivals) are a great place to explore this heritage, offering locals and tourists opportunities to participate and join in the celebration.
Tolma Festival near Zvartnots pagan temple, Armavir province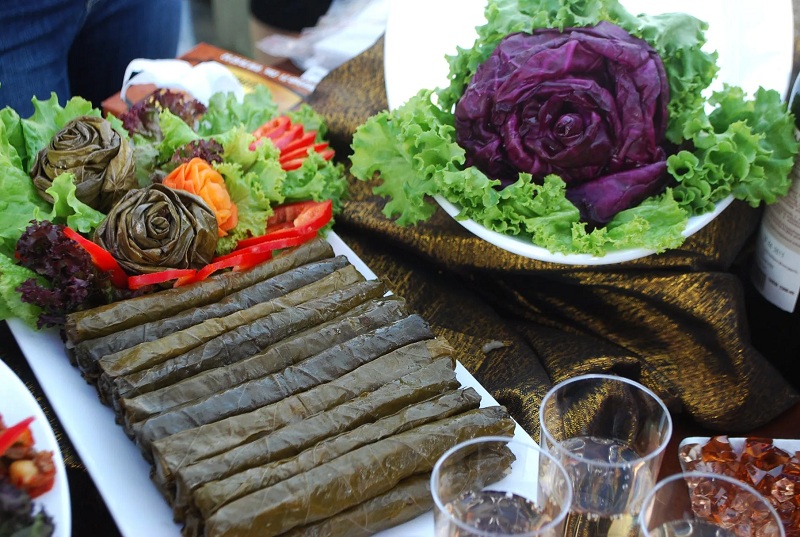 Every year food lovers from Armenia and beyond gather to celebrate and eat as many tolmas as possible.
Tolma is a wrapped vegetable dish that is common in Armenia and the surrounding regions. This annual event is all about cooking and eating, as Armenian tolma-makers gather to prepare tolma using forgotten and rare recipes. Cooks take part in a competition for the most original recipe. During the Festival, visitors have the chance to taste more than 60 types of dolma filled with lamb, lenten, mushroom, basturma, and countless other ingredients.
Wear stretchy pants and be prepared to indulge in this most delicious piece of the Armenian cuisine.
Blueberry Festival in Margahovit, Lori Region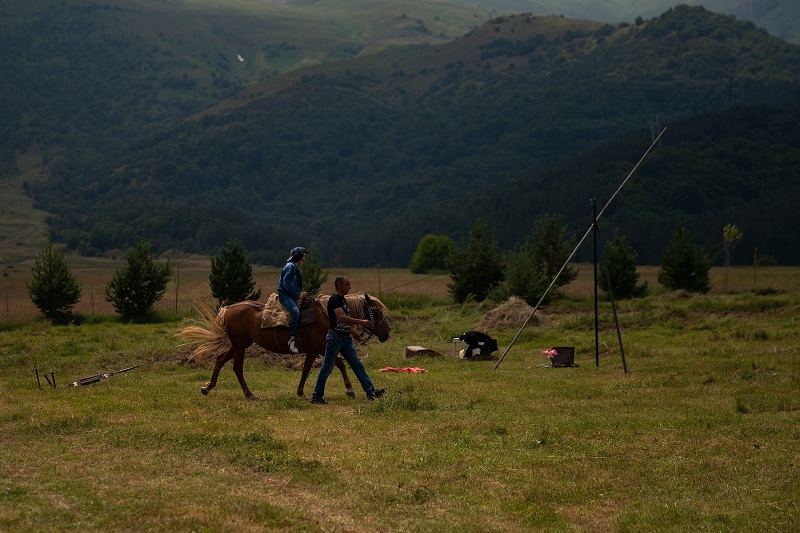 Join the village of Margahovit to celebrate the blueberry season with the first ever Blueberry Festival. The festival, hosted by Armenia Tree Project, includes eco-friendly, locally grown organic foods and products and promotes blueberry cultivation and ecotourism in the village. In addition to tasting Margahovit's delicious blueberries, visitors will enjoy a summer day in the village, listening to live music, participating in children's activities, and making arts and crafts. Adventurous visitors can explore the surrounding scenery with hiking, rent a bike for cycling and take bird watching tours.
Pan-Armenian Khorovats (Barbecue) Festival in Akhtala, Lori Region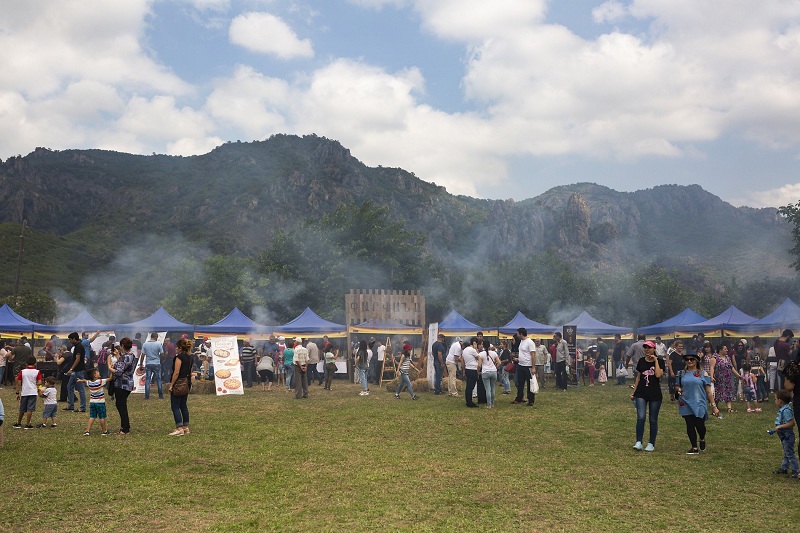 You can smell The Pan-Armenian Khorovats (Barbecue) Festival long before you arrive. With flavorful meat and vegetables slow-roasting over hot coals, you'll never think of barbecue the same way again. The Festival is located in Akhtala of the Lori region – which boasts the title of "the Khorovats capital city." Cooks representing different restaurants, bars, and various organizations participate in the festival, serving up khorovats and competing against each other.
Visitors can taste pork, beef, mutton, fish and vegetable barbecues followed by the award ceremony for best flavor, best look, and best concept. It is said that one of the best ways to get to know a culture is through its people and national cuisine. The Pan-Armenian Khorovats festival offers both.
Areni Wine Festival in Areni, Vayots Dzor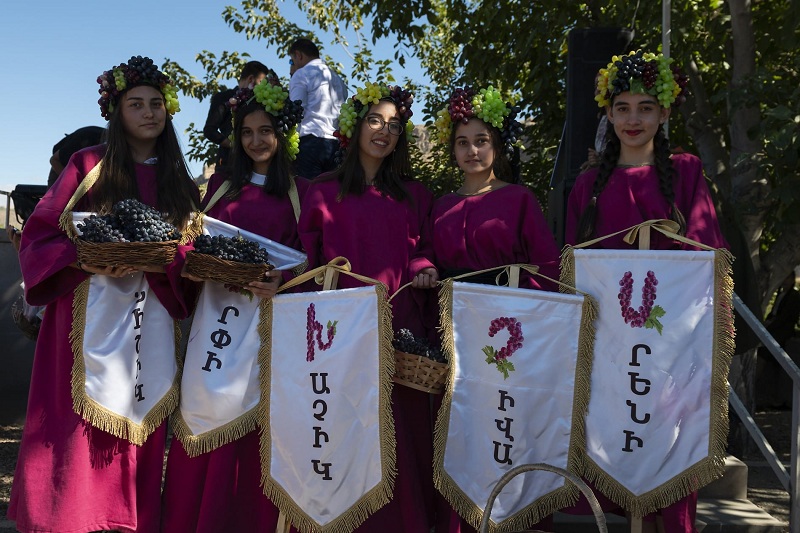 In 2011 archaeologists discovered the world's oldest winery dating back 6,000 years in Areni Cave. Today, Armenian winemakers are reinvigorating the world's oldest wine sector, using indigenous varieties and world-class methods to create award-winning labels. Each October, Armenian winemakers and tens of thousands of visitors gather in Areni village to celebrate the harvest and heritage during the annual Areni Wine Festival.
Join the festivities, located at the base of a stunning cliff facing scenic Areni village. The festival includes a parade of winemakers, competitions, folk music and dances, local vendors selling crafts and foods, and—most importantly—a lot of wine tasting.
Yerevan Wine Days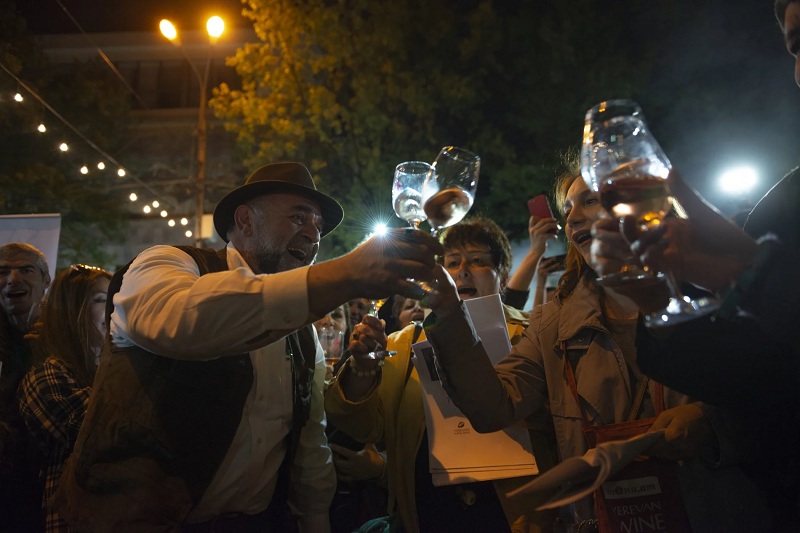 Yerevan Wine Days is an annual street festival gathering the true oenophiles on Saryan Street – a bustling hub of Yerevan's young and innovative wine scene.
The two-day event features Armenian wine tasting with complimentary appetizers and cheese selections from local vintners and restaurants. Visitors feast on wine and food while enjoying Armenian jazz and local DJs.
Yerevan Wine Days attracts thousands of visitors worldwide including international food bloggers and avid Eno gastronomic tourists.
Photo credits : My Armenia Program