What are the best places to visit while in Lyon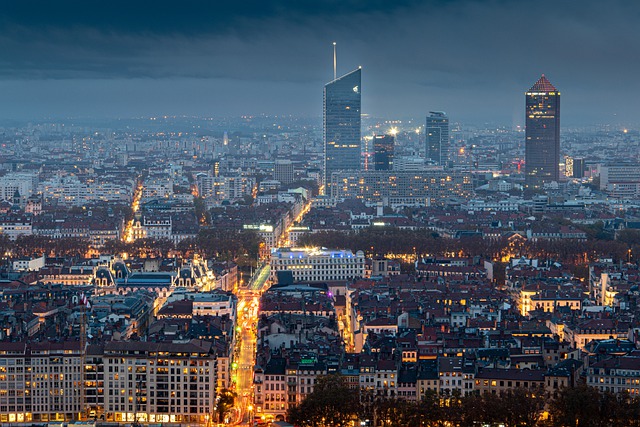 Known to everyone- France has so many astounding and awestruck locations and Lyon is one of them, it is an impressive city with lots of great pockets.
With surprisingly good restaurants and cafes, Lyon is the best place to explore and spend your vacations. Most of the visitors prefer to travel by train to reach here, but the mode of transport doesn't matter at all.
Get yourself to the center of town and have a map with you-this city is huge and has so much to discover!
Because of its sheer size, renting a bike is highly recommended and you can also make use of city bikes. This will help you to cover so much more area and many cities.
If renting a bike is not your thing, you can still explore most of Lyon's highlights on foot. This city manages to combine all the charm of an ancient capital with the vibrancy and glitz of youth. You can also hire a private chauffeur to make your trip smoother.
This place is like a hidden gem, with world-class food experiences with an abundance of amazing architectures. It is perfect for a weekend celebration and longer excursions. Many people prefer visiting here during their Business Travel for Business meetings and all.
There is no shortage of reasons and astounding places to visit on your next French Adventure.
A GUIDE TO LYON: What to See?
Being such a huge city, there is plenty of places to explore and things to do.
Vieux Lyon (Old Town)
Lyon is a place, where old meets new. This old district is huge and considered as the most favorite place of most of the visitors. This charming place is best to explore on foot, there are many luxurious restaurants and bakeries along with souvenir and artisan stores. For exploring this old town, you can choose chauffeur services for you.
Along with the picturesque old town, every lane is cobbled and each street is more awestruck than the other one. Vieux Lyon is undoubtedly the best and one of the most amazing places to go.
Roman Ruins of Lyon
There are plenty of vestiges of Lyon's Roman situated around the city in the form of crumbling walls and ruinous arches. These are prevalent on the Fourviere Hill, here you will find the remains of many Ancient Roman baths and Roman Theatres.
Musée des Beaux-Arts
Musee des Beaux-Arts witnesses the impressive cultural heritage of France, considered as the best fine arts museum in France after the Louvre. This museum has one of the largest collections of artwork, consisting of impressive assortments of paintings and modern art.
The antiquities, graphic arts, and ancient coins are also noteworthy- Amazing Collection! The quality of the collection is exceptional.
Additionally, the museum is also having a tea salon and restaurant with fine dining, offering lunch, snacks, tea, and coffee. During summertime, visitors prefer to dine on the terrace for enjoying the beautiful view and consider this place good for a business meeting in Lyon.
Musée de la Civilisation Gallo-Romaine
This is a superb museum of Archaeology with the display of Gallo-Roman-era objects including gravestones, mosaics, statues, coins, vases, and ceramics.
Additionally, highlights of the collection include monumental Hercules sculptures, decorative ancient marble work, and a magnificent 100-square-meter floor mosaic with images related to the God of Oceans.
Presqu'ile District
Lyon's Presqu'ile District is a piece of land, as an island, within the river. This is distinguished by its monumental and architectural town squares. The Place des Terreaux compliments its beauty with its fountain. This artwork depicts the triumphal chariot of the Garome River. Marvelously sculpted horses represent the four different rivers that flow into the ocean. Here you can also get access to the Lyon Airport Transfer Service.
Lyon's famous square in the Presqu'ile district is Place Bellecour, situated between the Rhone and Saone Rivers. Few miles away from the Place Bellecour, a splendid 17th-century Hotel-Dieu de Lyon is located. It is among the finest hotels of Presqu'ile District.