When Should You Visit Florida for Tourism?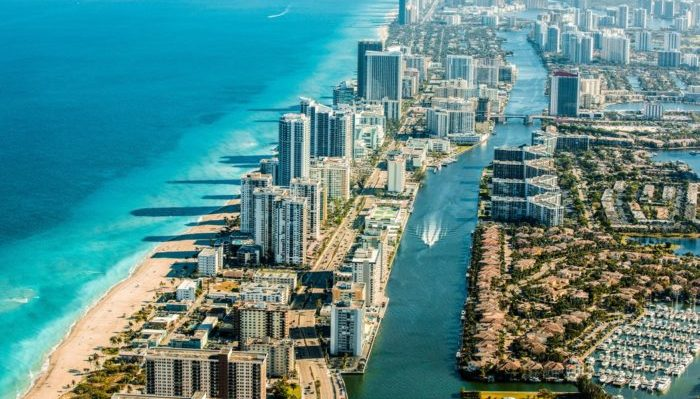 The timing of your visit to Florida will play a huge role in determining how much money you'll need to spend and how much fun you'll have in Florida. That's because hotel rates increase during peak seasons when a lot of people flock to Florida.
The best weather in Florida
Florida, also known as the Sunshine State, is loved for so many reasons. To a large extent, there is no bad time to visit Florida. However, when putting the weather into consideration, you must remember that Florida is extremely big. The state is way too long as well, so the weather across the state can vary a lot, especially during the winter season. Plus, the weather also varies on different coasts, for example, coastal regions are a bit cooler while inland regions are humid during summertime.
The best times to visit a Florida beach
There is no denying the fact that Florida has some of the world's most stunning beaches and you will definitely have a good time there no matter the season. But sometimes, especially from June to September, the afternoon thunderstorms can be a mood spoiler. Lighting storms can get a little serious and should be taken into account before planning a day out. You can check smartphone weather apps to stay up-to-date about the lighting in your area and should take the warning seriously. Go off the beach for 30 minutes or so and then return when the weather is back to normal.
The best times to visit a Florida theme park
Choosing when to visit the very famous theme parks such as Walt Disney World, World of Harry Potter, or Universal Studios is an art in itself. You must consider three major factors which are crowd levels, theme park's schedule, and weather of course. When it comes to weather, anytime from late October to the end of March is perfect to visit any theme park in Florida. As far as the crowd is concerned, the weeks after Thanksgiving and before December holidays are ideal. You will get a chance to walk on to rides with the minimum waiting time in line, get reservations for the very famous restaurants and the best part is that visit during the less crowded time will be much cheaper.
The best times to go on a cruise from Florida
Some of the popular cruise ports in Florida are Port of Miami, Port Tampa Bay, Port Canaveral, and Port Everglades. It is best that you avoid hurricane season that is between June and November.
When you plan to visit Florida at any time of the year, be sure to check out if going for fishing is a good thing to do at the time of the year. Florida offers a huge list of entertainment options and places to visit while you are here, and one of them is to consider booking a Cape Coral Fishing Trip. You'll be surrounded by Florida's peaceful waters and you'll get a chance to witness the wildlife and creatures that call this area home. This is one of the activities you do not want to miss out when you visit Florida!