HIKING TIPS: EXPLORE NATURE AS IT IS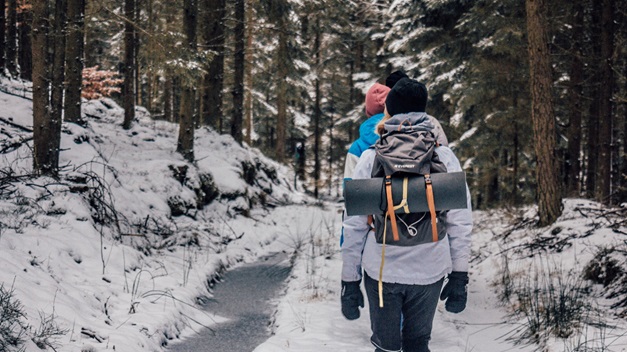 The COVID-19 pandemic has strained your energy and emotional stability. As people spend more time indoors – staring at glowing screens, lying around, and doing nothing, many may feel a craving for wide-open spaces and sunlight. Exploring a wild place with direct contact with nature is rejuvenating for both mind and body. So, if you're tired of staying indoors, and you want to do some adventurous stuff like hiking, continue reading this article. This piece will provide some general hiking tips for beginners.
Everyone Can Hike: There are no requirements for going outside for an adventure. Most beginners choose to hike with experienced hikers, as it's a clever way to learn from them. Of course, you may look for a local hiking group (social media is the best platform to find one). But if you're experienced enough and enjoy the solitude of being alone in nature, that's perfectly fine too.
Gear You Should Bring During Hiking: Since you have to carry many things during hiking, backpacking gear must be lightweight and compact. You cannot carry a lot of things by yourself. Therefore, you must split camping gear like a tent and stove when you're hiking with a friend. There are various sites dedicated to selling accessories for outdoor activities. One may purchase hiking gear using coupons for outdoor recreation for an extra discount. These are the following things you will need for any backpacking trip:
Backpack: If you're carrying a pack with you, try it on to be sure that it fits comfortably. Fill it up with assorted items up to approximately 30 pounds, and take it on a short test hike. If it feels comfortable in the shoulders and hips, it's probably fine as a suitable backpack for the trip.
Sleeping bag: If you consider buying a sleeping bag for the trip, try choosing synthetic ones. Synthetic is invulnerable primarily in the weather conditions you're likely to encounter during hiking. Synthetic is a good choice for a sleeping bag material because it is more versatile and affordable than other sleeping bags.
Tent: Choose a two-person tent because a two-person tent weighs less and is more economical than two one-person tents. Buy a tent rated for three-season (summer, winter, and fall).
Stove: Choose a single burner camp stove that weighs less than a pound. If you don't have one or need a new stove, you can buy affordable stoves online. Most beginners choose gas canisters because they're cheap and easy to carry. Take a full canister or bottle of the right fuel or gas for your stove.
What To Wear While Hiking: If you are a beginner, don't worry if you don't have the "official" hiking outfits. You can hike almost anything comfortable for you. However, clothing plays a significant role in regulating our body's temperature outdoors.
Avoid Cotton Outfits: Cotton gets wet quickly by sweat or rainfall and dries slowly, leaving you cold, even in mild weather. The same goes with jeans, which are also heavy and can be uncomfortable for hiking. Instead, choose light fabrics that are good insulators and dry quickly. Some good quality fabrics suitable for hiking are synthetic fabrics like workout clothes and natural fabrics like merino wool.
Dress and Pack Clothes in Layers: During hiking, it is natural to feel warmer and colder as the climate of the terrain change. Start with a light pair of pants or shorts with a t-shirt, when the temperature is hot. Pack a few extra layers of clothing; a long-sleeved shirt and trekking pants along with an insulated jacket and a raincoat depending upon the weather forecast. Don't be surprised if you have to stop sometimes and switch clothes during hiking.
Wear Comfortable Footwear: Hiking doesn't require a fancy pair of trekking boots. A pair of good-fitting athletic shoes will do well. Many skilled hikers prefer hiking in running shoes. The main reason behind choosing running shoes for trekking purposes is they are comfortable and roomy.