Heard about White water rafting in Kolad?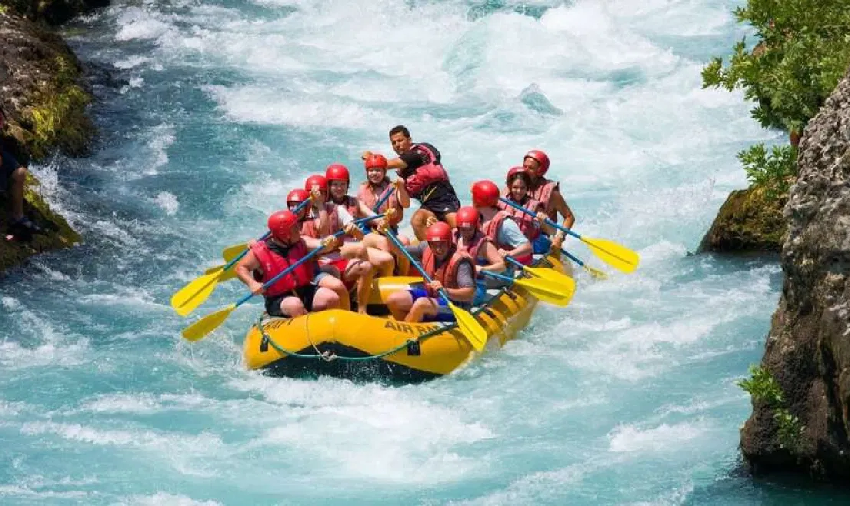 Kolad is located in the Raigad district of Maharashtra, famous for a water-based adventure like white water rafting in kolad, abseil, rock climbing, kayaking, and many more. When visiting Maharashtra's serene natural beauty, tourists from sports parts of India behold their eyes. Kundalika River, one of the fastest flowing rivers in South India, is the most famous tourist attractions to explore river rafting. The river is stretched about 1o -12 kilometers and offers an exhilarating experience like never before.
White water rafting in Kolad is mostly enjoyed during the monsoons. In Monsoons, the rains make the rapids grow up to another level of adventure by gearing up the excitement like the thrill of adventure doubles. It offers the joy of nature and picturesque landscapes that welcomes tourists throughout the journey. The memories of rushing fall, huge rugged mountains, and vast greenery and lush green forests will always be part of your memories even after you experience them.
 How is the activity conducted?
The rafting activity will give you the thrill, goosebumps, fun all at once. It is conducted between two dams, which are approximately 12Kms apart. An experienced guide will be there with you, and no need to worry as this river is highly safe and has been known as the safest water sports hub, which leaves you undoubtedly regarding your safety.
How to Reach kolad?
Camps in kolad is located at a 2-hour drive from Pune, which is about 144 km. Through private transport or Public Transport, you can travel easily to kolad by road for experiencing water-based adventures.
Things one should carry!
Wear comfortable clothes.
Apply Sunscreen lotion or any other good skin moisturizer which suits your skin.
A pair of sunglasses and a camera if you wish to capture the scenes.
Water bottles and some snacks if you get too hungry.
The capacity of the boat and instructions
The boat's maximum capacity would be 8 PAX per boat, and though it is considered the safest water sports hub, one must always wear a life jacket and helmet to avoid any miss happenings. Read safety instructions carefully.
Cost of the river rafting experience?
The cost of rafting in kolad mainly depends on the season you are visiting as it is more adventurous in rainy seasons. It also depends on the route size of your group. The cost may differ according to the weekend or weekdays or if you're visiting on special occasions. The values are Rs 800/-on weekdays and Rs 1200/- on weekends approximately. The age group of 18- 45 is only allowed for the rafting.
Why Should Kolad be Your Next Adventure Spot?
Something is unique about raging the force of nature with only an inflatable raft. If you love the thrill river rafting brings and White Water Rafting in Kolad is the perfect next adventure spot for you.