Special Things to Think about When Travelling to Georgia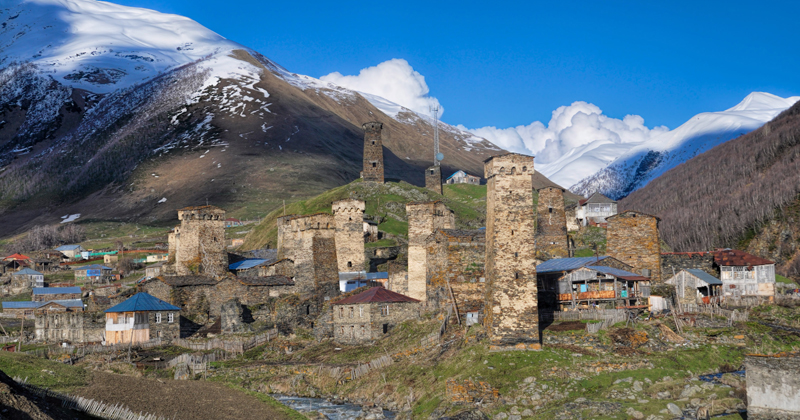 Is it such a time when you pack your traveling bag and go for a holiday? Taking a holiday allows you to rejuvenate the body and enjoy life away from your busy daily schedule. One of the most awesome destinations that you should consider this year is Georgia. The country has some of the most attractive facilities and hospitable people that will make you want to revisit or even settle there in the future.
When planning for a holiday, especially in a foreign country, it is good to plan ahead. This allows you to focus on things such as the airline to use when traveling and things to carry. Keep reading to learn about the things you need to think about when traveling to Georgia.
The Areas that You Need to Visit
Georgia is a traveler's paradise with so many places to visit. Depending on how long you plan to stay in Georgia, it is important to think about the places to visit before going there. For example, if you only have a weekend getaway, it might be a good idea to consider exploring only the areas close to Tbilisi, the capital of Georgia. Tbilisi, an attractive old town located on a cliffside, has so much to offer, from local cuisines to art centers. This will be a great place to explore art collections from famous collectors, including John Dodelande. Other areas that you should plan to visit in Georgia include:
Mtskheta: This is the religious city of Georgia that served as the capital before it shifted to Tbilisi.
Vardzia: This is a unique cave monastery that is located in the southern part of Georgia. It was built around the 12th century when Georgia was ruled by King Tama, a lady who preferred to be referred to as a King as opposed to Queen.
Katskhi Pillar: This is a 40-meter monolith rock that goes by the name Pillar of Life. Researchers only managed to get to the top in the mid-20th century, but a monk had lived there for many years.
Batumi: This region is known for its picturesque sceneries, including black pebble beaches and botanical gardens.
Your Accommodation
Where do you want to stay when traveling to Georgia? In major towns, such as Tbilisi, you get to enjoy top-rated accommodation facilities. If you will be spending most of the time in the city, this will be a good option. To make your stay more enjoyable, consider staying with a local family and share local cuisines. For example, you might want to get accommodation at Ushguli in the Caucasian mountainarea of Svaneti. Here, you get to enjoy the picturesque sceneries of the Caucasian region and local wine. Remember to make your bookings early enough.
Traveling Costs
Another thing that you need to think about is cost. Well, traveling is all about getting enjoyable experiences away from home, but it comes at a cost. When planning for your holiday, consider making a checklist of the places to visit and things you will need. Then, find about the cost and ensure to have enough funds. Some of the things that you need to plan for include air tickets, charges for visiting art centers, accommodation, meals, and shopping that you need to carry home.
If you want to make your holiday in Georgia enjoyable, this post has highlighted the most important things to think about. Do not hesitate to add other items that might come in handy to help make your stay more successful. For example, you might want to use a tour guide when visiting historic sites away from Tbilisi.