What Is The Best Fill For Your Sleeping Bag?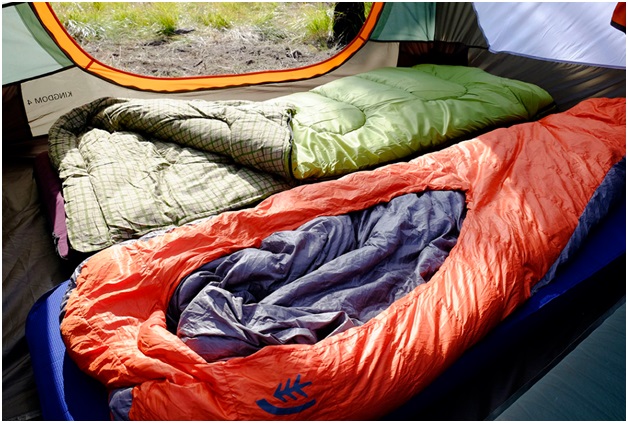 Buying a sleeping bag in New Zealand? Good luck with that! There are so many things to take into account: size, shape, temperature rating, where you'll be using it, how you'll be using it, and so on. There is also the question of fill.
It's widely regarded in the camping and hiking communities that the two best types of fill for sleeping bags are synthetic fill and down fill. Each type of fill has its pros and cons and here are a few of those advantages, and disadvantages.
Synthetic Fill:
PROS
Wet weather in the forecast while you're in the great outdoors? Go synthetic. Synthetic fill sleeping bags are better for camping out in rainy areas. The synthetic fibres are less affected by moisture and better able to trap warm air around your body, allowing for a high degree of thermal performance even when damp.
A synthetic fill bag is a very low-maintenance option when it comes to looking after it. You can easily wash your synthetic bag in the washing machine.
CONS
How much weight do you want to carry? Synthetic sleeping bags are heavier and will add more grams to your backpack or luggage. If you want to minimise the
Down Fill:
PROS
The warmth for weight rating with a down fill bag is extremely high. Nothing else compares when it comes to staying warm in a lightweight bag, and this lack of weight is also a factor in its excellent portability.
Down sleeping bags are more compact than synthetic bags, and this compression factor makes them easier to pack and carry in a backpack.
Down bags are widely regarded as being very durable and can last upwards of a decade; Obviously, the better looked after it is, the longer it will serve you.
CONS
Traditionally, down fill bags are not as water-resistant as synthetic fill bags and as such, might not be the best choice if you're headed to wetter locations. This can be combated by paying a little extra for a down sleeping bag with water-repellent down as this will shed water, and can be dried quickly. The addition of a waterproof outer fabric will help too.
Typically you will pay more for a down fill bag than a synthetic sleeping bag but if great warmth from a light bag is important to you, then spending those extra dollars will be worth it.
It's fair to say that if you're camping in areas with high rainfall then a synthetic bag is your best choice. In all other respects, down fill bags tick most boxes. But as we've already alluded to, there is much more to consider than just fill. A whole lot of factors have to be taken into account when buying a sleeping bag and that is why it's best to get in touch with outdoor specialists like this one before you make your final decision.